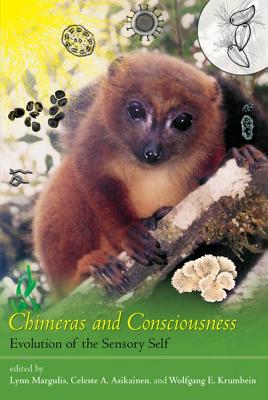 Chimeras and Consciousness (Hardcover)
Evolution of the Sensory Self
MIT Press (MA), 9780262015394, 321pp.
Publication Date: April 22, 2011
Other Editions of This Title:
Paperback (4/22/2011)
* Individual store prices may vary.
Description
Chimeras and Consciousness begins the inquiry into the evolution of the collective sensitivities of life. Scientist-scholars from a range of fields -- including biochemistry, cell biology, history of science, family therapy, genetics, microbial ecology, and primatology -- trace the emergence and evolution of consciousness. Complex behaviors and the social imperatives of bacteria and other life forms during 3,000 million years of Earth history gave rise to mammalian cognition. Awareness and sensation led to astounding activities; millions of species incessantly interacted to form our planet's complex conscious system. Our planetmates, all of them conscious to some degree, were joined only recently by us, the aggressive modern humans.
From social bacteria to urban citizens, all living beings participate in community life. Nested inside families within communities inside ecosystems, each metabolizes, takes in matter, expends energy, and excretes. Each of the members of our own and other species, in groups with incessantly shifting alliances, receives and processes information. Mergers of radically different life forms with myriad purposes -- the "chimeras" of the title -- underlie dramatic metamorphosis and other positive evolutionary change. Since early bacteria avoided, produced, and eventually used oxygen, Earth's sensory systems have expanded and complexified. The provocative essays in this book, going far beyond science but undergirded by the finest science, serve to put sensitive, sensible life in its cosmic context.
About the Author
Wolfgang E. Krumbein, formerly at Oldenburg University in Germany, is counted among the founders of geomicrobiology and biogeochemistry, new scientific fields especially relevant to global climate and planetary biology.
or
Not Currently Available for Direct Purchase