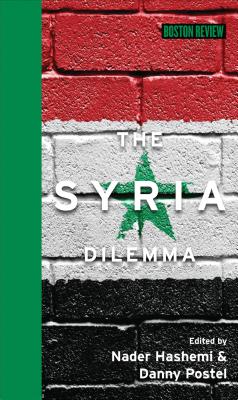 The Syria Dilemma (Hardcover)
Mit Press, 9780262026833, 304pp.
Publication Date: September 13, 2013
* Individual store prices may vary.
or
Not Currently Available for Direct Purchase
Description
Can we stop the bleeding in Syria without its becoming another Iraq?
The United States is on the brink of intervention in Syria, but the effect of any eventual American action is impossible to predict. The Syrian conflict has killed more than 100,000 people and displaced millions, yet most observers warn that the worst is still to come. And the international community cannot agree how respond to this humanitarian catastrophe. World leaders have repeatedly resolved not to let atrocities happen in plain view, but the legacy of the bloody and costly intervention in Iraq has left policymakers with little appetite for more military operations. So we find ourselves in the grip of a double burden: the urge to stop the bleeding in Syria, and the fear that attempting to do so would be Iraq redux.
What should be done about the apparently intractable Syrian conflict? This book focuses on the ethical and political dilemmas at the heart of the debate about Syria and the possibility of humanitarian intervention in today's world. The contributors--Syria experts, international relations theorists, human rights activists, and scholars of humanitarian intervention--don't always agree, but together they represent the best political thinking on the issue. The Syria Dilemma includes original pieces from Michael Ignatieff, Mary Kaldor, Radwan Ziadeh, Thomas Pierret, Afra Jalabi, and others.
Contributors: Asli Bali, Richard Falk, Tom Farer, Charles Glass, Shadi Hamid, Nader Hashemi, Christopher Hill, Michael Ignatieff, Afra Jalabi, Rafif Jouejati, Mary Kaldor, Marc Lynch, Vali Nasr, Thomas Pierret, Danny Postel, Aziz Rana, Christoph Reuter, Kenneth Roth, Anne-Marie Slaughter, Fareed Zakaria, Radwan Ziadeh, Stephen Zunes
About the Author
Danny Postel is Associate Director of the Center for Middle East Studies at the University of Denver's Josef Korbel School of International Studies and is the author of Reading "Legitimation Crisis" in Tehran. He is co-editor of The People Reloaded: The Green Movement and the Struggle for Iran's Future.
Advertisement