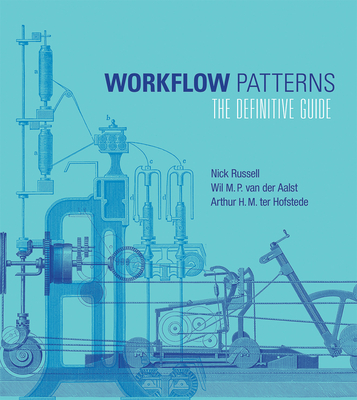 Workflow Patterns (Hardcover)
The Definitive Guide (Information Systems)
Mit Press, 9780262029827, 384pp.
Publication Date: February 12, 2016
* Individual store prices may vary.
Description
A comprehensive guide to well-known workflow patterns: recurrent, generic business process constructs, described from the control-flow, data, and resource perspectives.
The study of business processes has emerged as a highly effective approach to coordinating an organization's complex service- and knowledge-based activities. The growing field of business process management (BPM) focuses on methods and tools for designing, enacting, and analyzing business processes. This volume offers a definitive guide to the use of patterns, which synthesize the wide range of approaches to modeling business processes. It provides a unique and comprehensive introduction to the well-known workflow patterns collection--recurrent, generic constructs describing common business process modeling and execution scenarios, presented in the form of problem-solution dialectics. The underlying principles of the patterns approach ensure that they are independent of any specific enabling technology, representational formalism, or modeling approach, and thus broadly applicable across the business process modeling and business process technology domains.
The authors, drawing on extensive research done by the Workflow Patterns Initiative, offer a detailed introduction to the fundamentals of business process modeling and management; describe three major pattern catalogs, presented from control-flow, data, and resource perspectives; and survey related BPM patterns. The book, a companion to the authoritative Workflow Patterns website, will be an essential resource for both academics and practitioners working in business process modeling and business process management.
About the Author
Nick Russell is Principal Research Fellow at Queensland University of Technology. Wil van der Aalst is Distinguished University Professor at Technische Universiteit Eindhoven. He is the coauthor of Workflow Management: Models, Methods, and Systems and Modeling Business Processes: A Petri Net-Oriented Approach (both published by the MIT Press). Arthur ter Hofstede is Professor in the Information Systems School at Queensland University.
or
Not Currently Available for Direct Purchase