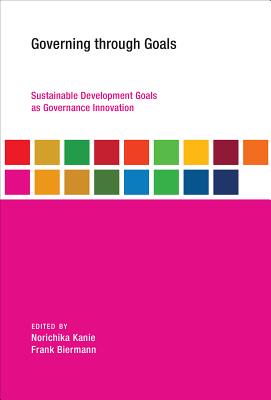 Governing Through Goals (Hardcover)
Sustainable Development Goals as Governance Innovation (Earth System Governance)
Mit Press, 9780262035620, 352pp.
Publication Date: May 5, 2017
Other Editions of This Title:
Paperback (5/12/2017)
* Individual store prices may vary.
Description
A detailed examination of the UN's Sustainable Development Goals and the shift in governance strategy they represent.
In September 2015, the United Nations General Assembly adopted the Sustainable Development Goals as part of the 2030 Agenda for Sustainable Development. The Sustainable Development Goals built on and broadened the earlier Millennium Development Goals, but they also signaled a larger shift in governance strategies. The seventeen goals add detailed content to the concept of sustainable development, identify specific targets for each goal, and help frame a broader, more coherent, and transformative 2030 agenda. The Sustainable Development Goals aim to build a universal, integrated framework for action that reflects the economic, social, and planetary complexities of the twenty-first century.
This book examines in detail the core characteristics of goal setting, asking when it is an appropriate governance strategy and how it differs from other approaches; analyzes the conditions under which a goal-oriented agenda can enable progress toward desired ends; and considers the practical challenges in implementation.
Contributors
Dora Almassy, Steinar Andresen, Noura Bakkour, Steven Bernstein, Frank Biermann, Thierry Giordano, Aarti Gupta, Joyeeta Gupta, Peter M. Haas, Masahiko Iguchi, Norichika Kanie, Rakhyun E. Kim Marcel Kok, Kanako Morita, M ns Nilsson, L szl Pint r, Michelle Scobie, Noriko Shimizu, Casey Stevens, Arild Underdal, Tancr de Voituriez, Takahiro Yamada, Oran R. Young
About the Author
Norichika Kanie is Professor at the Graduate School of Media and Governance at Keio University and Senior Research Fellow at United Nations University Institute for the Advanced Study of Sustainability. Frank Biermann is Research Professor of Global Sustainability Governance with the Copernicus Institute of Sustainable Development at Utrecht University and the author of Earth System Governance: World Politics in the Anthropocene (MIT Press).
or
Not Currently Available for Direct Purchase