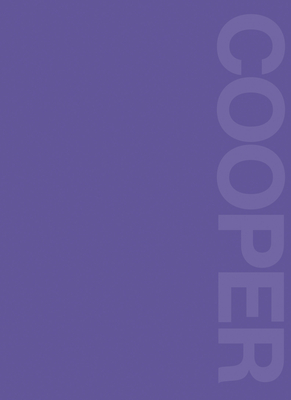 Muriel Cooper (Hardcover)
MIT Press, 9780262036504, 240pp.
Publication Date: September 22, 2017
* Individual store prices may vary.
Description
The career of the pioneering designer Muriel Cooper, whose work spanned media from printed book to software interface; generously illustrated in color.
Muriel Cooper (1925-1994) was the pioneering designer who created the iconic MIT Press colophon (or logo)--seven bars that represent the lowercase letters "mitp" as abstracted books on a shelf. She designed a modernist monument, the encyclopedic volume The Bauhaus (1969), and the graphically dazzling and controversial first edition of Learning from Las Vegas (1972). She used an offset press as an artistic tool, worked with a large-format Polaroid camera, and had an early vision of e-books. Cooper was the first design director of the MIT Press, the cofounder of the Visible Language Workshop at MIT, and the first woman to be granted tenure at MIT's Media Lab, where she developed software interfaces and taught a new generation of designers. She began her four-decade career at MIT by designing vibrant printed flyers for the Office of Publications; her final projects were digital. This lavishly illustrated volume documents Cooper's career in abundant detail, with prints, sketches, book covers, posters, mechanicals, student projects, and photographs, from her work in design, teaching, and research at MIT.
A humanist among scientists, Cooper embraced dynamism, simultaneity, transparency, and expressiveness across all the media she worked in. More than two decades after her career came to a premature end, Muriel Cooper's legacy is still unfolding. This beautiful slip-cased volume, designed by Yasuyo Iguchi, looks back at a body of work that is as contemporary now as it was when Cooper was experimenting with IBM Selectric typewriters. She designed design's future.
About the Author
David Reinfurt, a graphic designer, is cofounder of Dexter Sinister and The Serving Library, an online and print publishing project, and a Lecturer at Princeton University. His work is in the permanent collections of Cooper Hewitt National Design Museum, the Museum of Modern Art, Walker Art Center, and the Whitney Museum of American Art. Robert Wiesenberger is Critic at the Yale School of Art, where he teaches the history of graphic design, and a PhD candidate in art history at Columbia University. As the 2014-2016 Stefan Engelhorn Curatorial Fellow at the Harvard Art Museums, he was responsible for the museums' Bauhaus collections. Nicholas Negroponte is founding Chairman of the MIT Media Lab, Media Lab Europe, and the 2B1 Foundation, a nonprofit dedicated to bringing computer access to the most remote and poorest parts of the world.