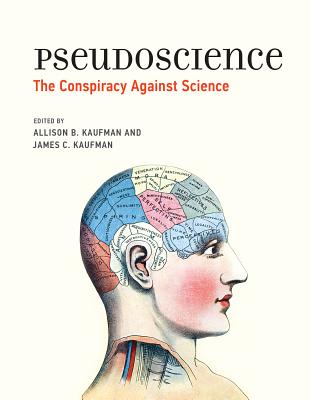 Pseudoscience
The Conspiracy Against Science
Hardcover

* Individual store prices may vary.
Other Editions of This Title:
Paperback (3/12/2019)
Description
Case studies, personal accounts, and analysis show how to recognize and combat pseudoscience in a post-truth world.
In a post-truth, fake news world, we are particularly susceptible to the claims of pseudoscience. When emotions and opinions are more widely disseminated than scientific findings, and self-proclaimed experts get their expertise from Google, how can the average person distinguish real science from fake? This book examines pseudoscience from a variety of perspectives, through case studies, analysis, and personal accounts that show how to recognize pseudoscience, why it is so widely accepted, and how to advocate for real science.
Contributors examine the basics of pseudoscience, including issues of cognitive bias; the costs of pseudoscience, with accounts of naturopathy and logical fallacies in the anti-vaccination movement; perceptions of scientific soundness; the mainstream presence of "integrative medicine," hypnosis, and parapsychology; and the use of case studies and new media in science advocacy.
Contributors
David Ball, Paul Joseph Barnett, Jeffrey Beall, Mark Benisz, Fernando Blanco, Ron Dumont, Stacy Ellenberg, Kevin M. Folta, Christopher French, Ashwin Gautam, Dennis M. Gorman, David H. Gorski, David K. Hecht, Britt Marie Hermes, Clyde F. Herreid, Jonathan Howard, Seth C. Kalichman, Leif Edward Ottesen Kennair, Arnold Kozak, Scott O. Lilienfeld, Emilio Lobato, Steven Lynn, Adam Marcus, Helena Matute, Ivan Oransky, Chad Orzel, Dorit Reiss, Ellen Beate Hansen Sandseter, Kavin Senapathy, Dean Keith Simonton, Indre Viskontas, John O. Willis, Corrine Zimmerman
Mit Press, 9780262037426, 536pp.
Publication Date: January 12, 2018
or
Not Currently Available for Direct Purchase