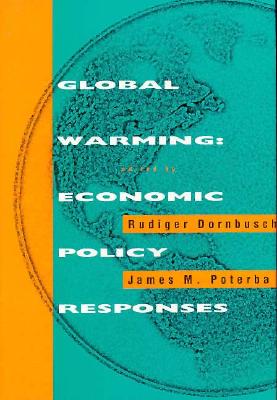 Global Warming (Hardcover)
Economic Policy Responses
Mit Press, 9780262041263, 402pp.
Publication Date: August 12, 1991
* Individual store prices may vary.
or
Not Currently Available for Direct Purchase
Description
Global warming is debated largely in environmental terms. The contributions in this book focus instead on the economic effects of global warming, providing an excellent summary of current thinking on this important issue. They raise such crucial questions as: Which countries will suffer the most from climate change? What economic initiatives could be adopted to reduce carbon dioxide emissions and chlorofluorocarbons? How will different nations fare under various proposals? What are the prospects for international cooperation?
ContentsIs There a Global Warming Problem? Andrew R. SolowEconomic Approaches to Greenhouse Warming, William D. NordhausTax Policy to Combat Global Warming: On Designing a Carbon Tax, James M. PoterbaTechnological Substitution Options for Controlling Greenhouse Gas Emissions, David W. PearceEconomic Responses to Climate Change: A European Perspective, Emilio GerelliEconomic Responses to Global Warming/International Burden Sharing and Coordination: Prospects for Cooperative Approaches to Global Warming, T.C. SchellingThe International Incidence of Carbon Taxes, John Whalley
Global Warming InitiativesThe Pacific Rim, Hirofumi UzawaOptional for Slowing Amazon Jungle-Clearing, Eustaquio Reis and Sergio Margulis
DiscussantsLars Bergman, William R. Cline, Peter Diamond, Lester B. Lave, Alan Manne, John P. Martin, Thorvald Moe, David M. Newbery, Norman J. Rosenberg, Lutz Wicke, Gerrit Zalm.
About the Author
The late Rudi Dornbusch was Ford Professor of Economics and International Management at MIT.
Advertisement