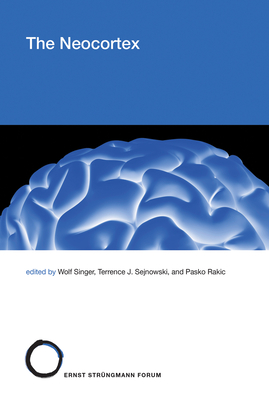 The Neocortex (Hardcover)
MIT Press, 9780262043243, 448pp.
Publication Date: October 29, 2019
* Individual store prices may vary.
Description
Experts review the latest research on the neocortex and consider potential directions for future research.
Over the past decade, technological advances have dramatically increased information on the structural and functional organization of the brain, especially the cerebral cortex. This explosion of data has radically expanded our ability to characterize neural circuits and intervene at increasingly higher resolutions, but it is unclear how this has informed our understanding of underlying mechanisms and processes.
In search of a conceptual framework to guide future research, leading researchers address in this volume the evolution and ontogenetic development of cortical structures, the cortical connectome, and functional properties of neuronal circuits and populations. They explore what constitutes "uniquely human" mental capacities and whether neural solutions and computations can be shared across species or repurposed for potentially uniquely human capacities.
Contributors
Danielle S. Bassett, Randy M. Bruno, Elizabeth A. Buffalo, Michael E. Coulter, Hermann Cuntz, Stanislas Dehaene, James J. DiCarlo, Pascal Fries, Karl J. Friston, Asif A. Ghazanfar, Anne-Lise Giraud, Joshua I. Gold, Scott T. Grafton, Jennifer M. Groh, Elizabeth A. Grove, Saskia Haegens, Kenneth D. Harris, Kristen M. Harris, Nicholas G. Hatsopoulos, Tarik F. Haydar, Takao K. Hensch, Wieland B. Huttner, Matthias Kaschube, Gilles Laurent, David A. Leopold, Johannes Leugering, Belen Lorente-Galdos, Jason N. MacLean, David A. McCormick, Lucia Melloni, Anish Mitra, Zolt n Moln r, Sydney K. Muchnik, Pascal Nieters, Marcel Oberlaender, Bijan Pesaran, Christopher I. Petkov, Gordon Pipa, David Poeppel, Marcus E. Raichle, Pasko Rakic, John H. Reynolds, Ryan V. Raut, John L. Rubenstein, Andrew B. Schwartz, Terrence J. Sejnowski, Nenad Sestan, Debra L. Silver, Wolf Singer, Peter L. Strick, Michael P. Stryker, Mriganka Sur, Mary Elizabeth Sutherland, Maria Antonietta Tosches, William A. Tyler, Martin Vinck, Christopher A. Walsh, Perry Zurn