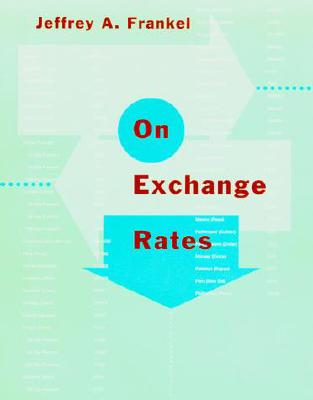 On Exchange Rates (Hardcover)
Mit Press, 9780262061544, 450pp.
Publication Date: June 4, 1993
* Individual store prices may vary.
Description
These seventeen essays provide an accessible and thorough reference for understanding the role of exchange rates in the international monetary system since 1973, when the rates were allowed to float. The essays analyze such issues as exchange rate movements, exchange risk premia, investor expectations of exchange rates and behavior of exchange rates in different systems. Frankel's sound empirical treatment of exchange rate questions shows that it is possible to produce work that is interesting from a purely intellectual viewpoint while contributing to practical knowledge of the real world of international economics and finance.The essays have been organized in a way that provides an introduction to the field of empirical international finance. Part I documents the steady reduction in barriers to international capital movement and leads logically to part II, which explains how exchange rates are determined. Both monetary and portfolio-based models are surveyed in part II, providing a clear transition to the topic of part III; the possible existence of an exchange risk premium. Part IV applies the tools discussed in earlier sections to explore various policy questions related to exchange rate expectations such as whether foreign exchange intervention matters and whether the European monetary system had become credible by 1991. Each part begins with a detailed introduction explaining not only the central issues of that section but also suggesting connections with other essays in the book.Jeffrey A. Frankel is Professor of Economics at the University of California, Berkeley.
or
Not Currently Available for Direct Purchase