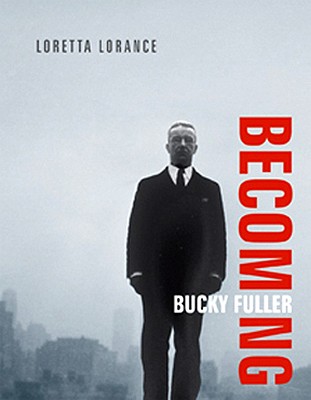 Becoming Bucky Fuller
Hardcover

* Individual store prices may vary.
Other Editions of This Title:
Paperback (3/6/2009)
Description
A revisionist look at Buckminster Fuller's early career, making the case that Fuller's most successful invention was that of his own image.
Buckminster Fuller's fame reached its peak in the 1960s and 1970s, when his visionary experiments struck a chord with the counterculture and his charismatic personality provided the media with a good story--that of a genius who could play the role of artist, scientist, and entrepreneur all at once. In Becoming Bucky Fuller, Loretta Lorance shows that Fuller's career did not begin with the lofty goals hailed by his admirers, and that, in fact, Fuller's image as guru and prophet was as carefully constructed as a geodesic dome. Fuller (1895-1983) determined early on how the story of his life in the 1920s and 1930s should be portrayed. But, drawing on a close reading of Fuller's personal papers (in particular, the multivolume scrapbook, Chronofile), Lorance looks at Fuller's first independent project, the Dymaxion House, and finds that what really happened differs from the authorized version. According to Fuller himself and most secondary sources, after a series of personal crises in the 1920s--including the death of his young daughter, thoughts of suicide, and a "year of silence" during which he pondered his purpose in life--Fuller resolved to devote himself to the betterment of society by offering the public economical, efficient, modern manufactured housing. But the private papers tell a different story; one of his initial motivations for designing the Dymaxion House was simply to make money from its manufacture. When that didn't work, Fuller began to emphasize its possibilities rather than its practicalities. By the mid-1930s, Lorance shows, Fuller the public figure had gone from being an entrepreneur with a product to being a visionary with an idea. He had become Bucky Fuller.
MIT Press, 9780262123020, 284pp.
Publication Date: May 1, 2009
About the Author
Loretta Lorance is an architectural historian. She teaches in the School of Visual Arts in New York City.
or
Not Currently Available for Direct Purchase