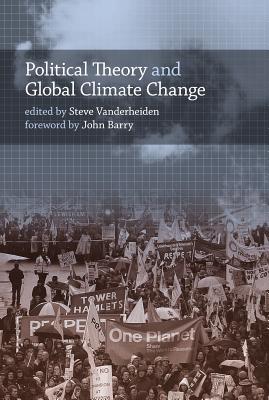 Political Theory and Global Climate Change (Hardcover)
MIT Press, 9780262220842, 228pp.
Publication Date: November 1, 2008
Other Editions of This Title:
Paperback (11/1/2008)
* Individual store prices may vary.
Description
Political theorists consider the challenge of global climate change from a range of perspectives, including conceptual analysis, critical theory, critical legal studies, and neo-Marxism.
Climate change will shape the political, economic, and cultural landscape as surely as it shapes the natural landscape. It challenges our existing political institutions, ethical theories, and ways of conceptualizing the human relationship to the environment, it defies current principles of distributive justice, transcends current discourses on rights, and disrupts our sense of place. Political Theory and Global Climate Change argues that the conceptual tools of political theory can help us understand the obstacles to fair and effective global climate change policies, and this volume offers a selection of innovative and integrative scholarly efforts to do so. Illuminating the variety of political, economic, and social problems caused by global warming, the book applies a range of theoretical approaches and methodologies--from analytic philosophy and constitutional and legal theory to neo-Marxism and critical theory--using climate change as a case to test standard normative and empirical premises.
The book first looks at distributive justice concerns raised by climate change, including allocation of the global atmospheric commons and how to establish the basis for a fair and effective global climate policy regime, then examines the complex relationships between climate change and society, including the way that social institutions and practices construct, reinforce, aim to address, and are disrupted by climatic instability. Showing how political theory challenges and is challenged by global climate change, the book both demonstrates and evaluates innovative approaches in the developing field of environmental political theory.
Contributors
Martin J. Adamian, John Barry, Peter F. Cannav , Stephen Gardiner, George Gonzalez, Amy Lovecraft, Timothy W. Luke, Leigh Raymond, Steve Vanderheiden
About the Author
John Barry is Deputy Director and Reader in Politics at the Institute of Governance, Public Policy, and Social Research at Queens University, Belfast. He is the author of Rethinking Green Politics and coeditor of the International Encyclopedia of Environmental Politics.
or
Not Currently Available for Direct Purchase