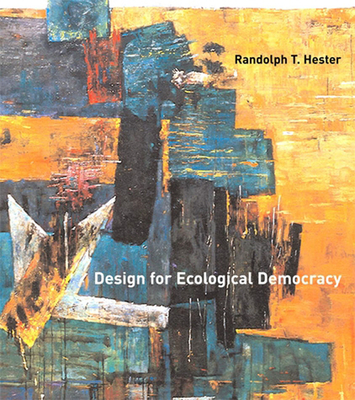 Design for Ecological Democracy (Paperback)
Mit Press, 9780262515009, 524pp.
Publication Date: September 24, 2010
Other Editions of This Title:
Hardcover (9/1/2006)
* Individual store prices may vary.
Description
Shows how to combine the forces of ecological science and participatory democracy to design urban landscapes that enable us to act as communities, are resilient rather than imperiled, and touch our hearts.
Over the last fifty years, the process of community building has been lost in the process of city building. City and suburban design divides us from others in our communities, destroys natural habitats, and fails to provide a joyful context for our lives. In Design for Ecological Democracy, Randolph Hester proposes a remedy for our urban anomie. He outlines new principles for urban design that will allow us to forge connections with our fellow citizens and our natural environment. He demonstrates these principles with abundantly illustrated examples--drawn from forty years of design and planning practice--showing how we can design cities that are ecologically resilient, that enhance community, and that give us pleasure.
Hester argues that it is only by combining the powerful forces of ecology and democracy that the needed revolution in design will take place. Democracy bestows freedom; ecology creates responsible freedom by explaining our interconnectedness with all creatures. Hester's new design principles are founded on three fundamental issues that integrate democracy and ecology: enabling form, resilient form, and impelling form. Urban design must enable us to be communities rather than zoning-segregated enclaves and to function as informed democracies. A simple bench at a centrally located post office, for example, provides an opportunity for connection and shared experience. Cities must be ecologically resilient rather than ecologically imperiled, adaptable to the surrounding ecology rather than dependent on technological fixes. Resilient form turns increased urban density, for example, into an advantage. And cities should impel us by joy rather than compel us by fear; good cities enrich us rather than limit us. Design for Ecological Democracy is essential reading for designers, planners, environmentalists, community activists, and anyone else who wants to improve a local community.
About the Author
Randolph T. Hester is Professor and former Department Chair in the Department of Landscape Architecture and Environmental Planning at the University of California, Berkeley, and Principal in the firm Community Development by Design. He is the author of Neighborhood Space, Planning Neighborhood Space with People, and Community Design Primer.