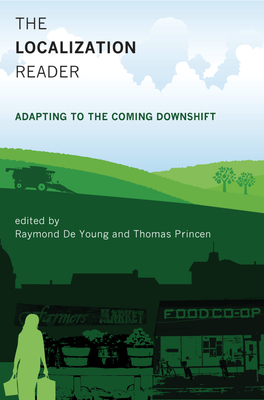 The Localization Reader (Paperback)
Adapting to the Coming Downshift
MIT Press, 9780262516877, 376pp.
Publication Date: February 10, 2012
* Individual store prices may vary.
Description
Readings that point the way to a peaceful, democratic, and ecologically resilient transition to an era of localization, limits, and societal opportunities.
Energy supplies are tightening. Persistent pollutants are accumulating. Food security is declining. There is no going back to the days of reckless consumption, but there is a possibility--already being realized in communities across North America and around the world--of localizing, of living well as we learn to live well within immutable constraints. This book maps the transition to a more localized world.
Society is shifting from the centrifugal forces of globalization (cheap and abundant raw materials and energy, intensive commercialization, concentrated economic and political power) to the centripetal forces of localization: distributed authority and leadership, sustainable use of nearby natural resources, community self-reliance and cohesion (with crucial regional, national, and international dimensions).
This collection, offering classic texts by such writers as Wendell Berry, M. King Hubbert, and Ernst F. Schumacher, as well as new work by authors including Karen Litfin and David Hess, shows how localization--a process of affirmative social change--can enable psychologically meaningful and fulfilling lives while promoting ecological and social sustainability. Topics range from energy dynamics to philosophies of limits, from the governance of place-based communities to the discovery of positive personal engagement. Together they point the way to a transition that can be peaceful, democratic, just, and environmentally resilient.
About the Author
Raymond De Young and Thomas Princen are Professors at the School of Natural Resources and Environment at the University of Michigan. Princen is the author of The Logic of Sufficiency (2005) and Treading Softly: Paths to Ecological Order (2010) and coeditor of Confronting Consumption (2002), all published by the MIT Press.
or
Not Currently Available for Direct Purchase