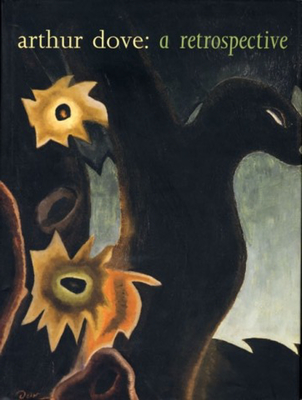 Arthur Dove
A Retrospective
Paperback

* Individual store prices may vary.
Other Editions of This Title:
Hardcover (9/2/1997)
Hardcover (3/23/2021)
Description
In collaboration with William C. Agee and Elizabeth Hutton Turner The American artist Arthur Dove (1880-1946), purportedly the first artist to have produced an abstract painting, has always occupied a central place in writings on early American modernism. This book accompanies the first major exhibition on Dove since 1974. The exhibition, organized by the Addison Gallery of American Art and the Phillips Collection, covers the period from 1908, the year after Dove took up painting, through 1946, the year of his death. It is comprised of approximately eighty paintings, collages, pastels, and charcoal drawings. Along with Georgia O'Keeffe and John Marin, Dove was touted for more than three decades by photographer and dealer Alfred Stieglitz as an American original, one whose work was prescient in its opposition to the materialism of a newly industrialized America. Essays by Balken, Agee, and Turner discuss Dove's interactions with Stieglitz and others in his circle, including O'Keeffe, Marin, Marsden Hartley, and Paul Strand, and re-examine Dove in the context of early twentieth-century intellectual and cultural history. The book contains color plates of all the works in the exhibition; the essays are profusely illustrated with black-and-white images not included in the exhibition. Apart from an out-of-print catalogue raisonné, this book is the largest and most comprehensive publication to date on Dove's work. Copublished with the Addison Gallery of American Art in association with the Phillips Collection
The MIT Press, 9780262522403, 196pp.
Publication Date: September 2, 1997
About the Author
Debra Bricker Balken is an independent curator and writer who has organized numerous exhibitions on subjects relating to American modernism and contemporary art for major museums internationally. Her award-winning books include Philip Guston's Poor Richard (2001) and Abstract Expressionism: Movements in Modern Art (2005), as well as exhibition catalogues such as Arthur Dove, A Retrospective (1997), The Park Avenue Cubists (2003), Dove/O'Keeffe: Circles of Influence (2009), After Many Springs: Regionalism, Modernism and the Midwest (2009), John Storrs: Machine-Age Modernist (2010), and John Marin: Modernism at Midcentury (2011).