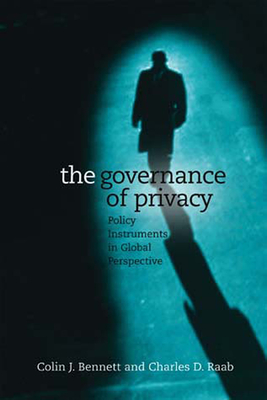 The Governance of Privacy (Paperback)
Policy Instruments in Global Perspective
MIT Press, 9780262524537, 354pp.
Publication Date: May 11, 2006
* Individual store prices may vary.
Description
Analyzes privacy policy instruments available to contemporary industrial states, from government regulations and transnational regimes to self-regulation and privacy enhancing technologies.
Privacy protection, according to Colin Bennett and Charles Raab, involves politics and public policy as much as it does law and technology. Moreover, the protection of our personal information in a globalized, borderless world means that privacy-related policies are inextricably interdependent. In this updated paperback edition of The Governance of Privacy, Bennett and Raab analyze a broad range of privacy policy instruments available to contemporary advanced industrial states, from government regulations and transnational regimes to self-regulation and privacy-enhancing technologies. They consider two possible dynamics of privacy regulation--a race to the bottom, with competitive deregulation by countries eager to attract global investment in information technology, versus a race to the top, with the progressive establishment of global privacy standards.
Bennett and Raab begin by discussing the goals of privacy protection, the liberal and individualist assumptions behind it, and the neglected relationship between privacy and social equity. They describe and evaluate different policy instruments, including the important 1995 Directive on Data Protection from the European Union, as well as the general efficacy of the top-down statutory approach and self-regulatory and technological alternatives to it. They evaluate the interrelationships of these policy instruments and their position in a global framework of regulation and policy by state and non-state actors. And finally, they consider whether all of this policy activity at international, national, and corporate levels necessarily means higher levels of privacy protection.
About the Author
Charles Raab is Professor of Government in the School of Social and Political Studies at the University of Edinburgh.
or
Not Currently Available for Direct Purchase