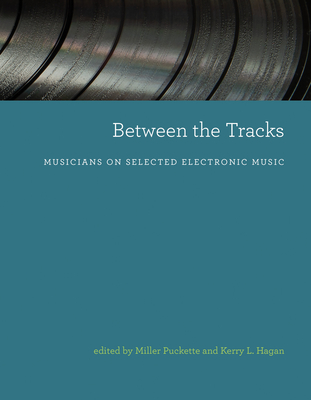 Between the Tracks
Musicians on Selected Electronic Music
Paperback

* Individual store prices may vary.
Description
A collection that goes beyond the canon to analyze influential yet under-examined works of electronic music.
This collection of writings on electronic music goes outside the canon to analyze influential works by under-recognized musicians. The contributors, many of whom are composers and performers themselves, offer their unsung musical heroes the sort of in-depth examinations usually reserved for more well-known composers and works. They analyze music from around the world and across genders, race, nationality, and age, discussing works that range from soundscapes of rushing water and resonating pipes to compositions by algorithm. Subjects include the collaboration of performer and composer, as seen in the work of Anne La Berge, Luciano Berio and Cathy Berberian, and others; the choice by Asian composers Zhang Xiaofu and Unsuk Chin to embrace (or not) Eastern themes and styles; and how technologies used by composers created the sound of the works, as exemplified by Bülent Arel's use of voltage-control components as compositional tools and Charles Dodge's resynthesizing of the human voice.
Contributors
Marc Battier, Valentina Bertolani, Kerry L. Hagan, Yvette Janine Jackson, Leigh Landy, Pamela Madsen, Miller Puckette, David Rosenboom, Jøran Rudi, Margaret Anne Schedel, Juliana Snapper, Laura Zattra
Composers
Bülent Arel, Cathy Berberian and Luciano Berio, Anne La Berge, Unsuk Chin, Charles Dodge, Jacqueline George, Salvatore Martirano, Teresa Rampazzi, Hildegard Westerkamp, Knut Wiggen, Gayle Young, Zhang Xiaofu
The MIT Press, 9780262539302, 312pp.
Publication Date: September 1, 2020
About the Author
Miller Puckette is Professor in the Music Department at the University of California, San Diego. He has authored Max and Pure Data ("Pd"), programming environments for music and multimedia works.

Kerry L. Hagan is a composer and researcher working in both acoustic and computer media. She is on the faculty of the Digital Media and Arts Research Centre at the University of Limerick.
or
Not Currently Available for Direct Purchase