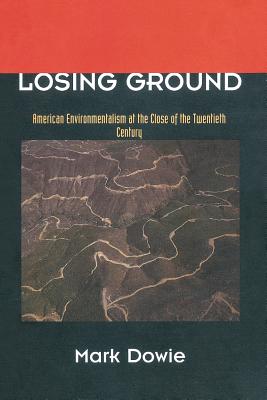 Losing Ground (Paperback)
American Environmentalism at the Close of the Twentieth Century
Mit Press, 9780262540841, 335pp.
Publication Date: July 25, 1996
* Individual store prices may vary.
Description
A recent history replete with compromise and capitulation has pushed a once promising and effective political movement to the brink of irrelevance. So states Mark Dowie in this provocative critique of the mainstream American environmental movement. Dowie, the prolific award-winning journalist who broke the stories on the Dalkon Shield and on the Ford Pinto, delivers an insightful, informative, and often damning account of the movement many historians and social commentators at one time expected to be this century's most significant. He unveils the inside stories behind American environmentalism's undeniable triumphs and its quite unnecessary failures. Dowie weaves a spellbinding tale, from the movement's conservationist origins as a handful of rich white men's hunting and fishing clubs, through its evolution in the 1960s and 1970s into a powerful political force that forged landmark environmental legislation, enforced with aggressive litigation, to the strategy of "third wave" political accommodation during the Reagan and Bush years that led to the evisceration of many earlier triumphs, up to today, where the first stirrings of a rejuvenated, angry, multicultural, and decidedly impolite movement for environmental justice provides new hope for the future. Dowie takes a fresh look at the formation of the American environmental imagination and examines its historical imperatives: the inspirations of Thoreau, the initiatives of John Muir and Bob Marshall, the enormous impact of Rachel Carson, the new ground broken by Earth Day in 1970, and the societal antagonists created in response that climaxed with the election of Ronald Reagan. He details the subsequent move toward polite, ineffectual activism by the mainstream environmental groups, characterized by successful fundraising efforts and wide public acceptance, and also by new alliances with corporate philanthropists and government bureaucrats, increased degradation of environmental quality, and alienation of grassroots support. Dowie concludes with an inspirational description of a noncompromising "fourth wave" of American environmentalism, which he predicts will crest early in the next century.