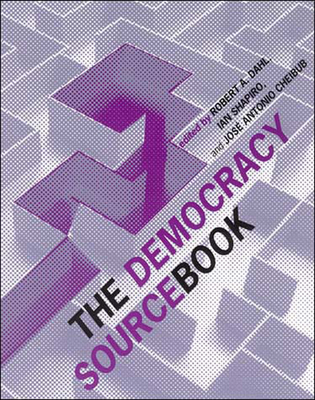 The Democracy Sourcebook (Paperback)
MIT Press, 9780262541473, 568pp.
Publication Date: August 15, 2003
Other Editions of This Title:
Hardcover (8/15/2003)
* Individual store prices may vary.
Description
The Democracy Sourcebook offers a collection of classic writings and contemporary scholarship on democracy, creating a book that can be used by undergraduate and graduate students in a wide variety of courses, including American politics, international relations, comparative politics, and political philosophy. The editors have chosen substantial excerpts from the essential theorists of the past, including Jean-Jacques Rousseau, John Stuart Mill, Alexis de Tocqueville, and the authors of The Federalist Papers; they place them side by side with the work of such influential modern scholars as Joseph Schumpeter, Adam Przeworski, Seymour Martin Lipset, Samuel P. Huntington, Ronald Dworkin, and Amartya Sen.
The book is divided into nine self-contained chapters: Defining Democracy, which discusses procedural, deliberative, and substantive democracy; Sources of Democracy, on why democracy exists in some countries and not in others; Democracy, Culture, and Society, about cultural and sociological preconditions for democracy; Democracy and Constitutionalism, which focuses on the importance of independent courts and a bill of rights; Presidentialism versus Parliamentarianism; Representation, discussing which is the fairest system of democratic accountability; Interest Groups; Democracy's Effects, an examination of the effect of democracy on economic growth and social inequality; and finally, Democracy and the Global Order discusses the effects of democracy on international relations, including the propensity for war and the erosion of national sovereignty by transnational forces.
About the Author
Ian Shapiro is William R. Kenan, Jr. Professor and Chairman of the Department of Political Science at Yale University.
or
Not Currently Available for Direct Purchase