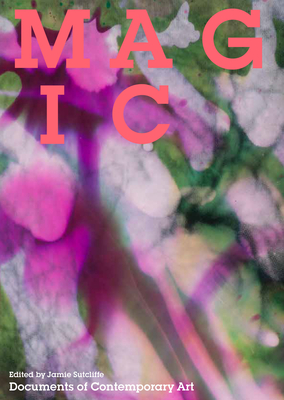 Magic (Whitechapel
Documents of Contemporary Art)
Paperback

* Individual store prices may vary.
Description
The first accessible reader on magic's generative relationship with contemporary art practice.

This volume brings together for the first time writings by artists, magicians, historians, and theorists that illuminate the vibrant correspondences between contemporary art and magical consciousness. From the hexing of presidents to a renewed interest in herbalism and atavistic forms of self-care, magic furnishes the contemporary imagination with complex bodies of arcane thought that have inspired artists to reconsider the relationship between the symbolic and the pragmatic.
Dispensing with simple narratives of re-enchantment, Magic illustrates the intricate ways in which we have to some extent always been captivated by the allure of the numinous, and shows how magical culture's tendencies toward secrecy, occlusion, and encryption have provided contemporary artists with strategies of remedial communality, a renewed faith in the invocational power of personal testimony, and a poetics of practice that boldly questions socially sanctioned techniques of medical and psychiatric care. Magic deciphers the evolution of a "magical-critical" thinking that necessarily complicates and contradicts the boundaries of a capitalist-realist malaise.
The MIT Press, 9780262543033, 240pp.
Publication Date: September 14, 2021
About the Author
Jamie Sutcliffe is a writer, curator, and codirector of Strange Attractor Press. His writings have appeared in Art Monthly, Frieze, Rhizome, and other publications.