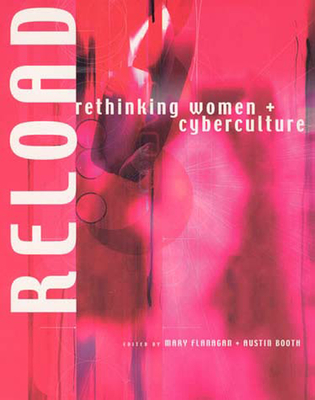 Reload: Rethinking Women + Cyberculture (Paperback)
Rethinking Women + Cyberculture
Mit Press, 9780262561501, 596pp.
Publication Date: May 3, 2002
* Individual store prices may vary.
or
Not Currently Available for Direct Purchase
Description
Most writing on cyberculture is dominated by two almost mutually exclusive visions: the heroic image of the male outlaw hacker and the utopian myth of a gender-free cyberworld. Reload offers an alternative picture of cyberspace as a complex and contradictory place where there is oppression as well as liberation. It shows how cyberpunk's revolutionary claims conceal its ultimate conservatism on matters of class, gender, and race. The cyberfeminists writing here view cyberculture as a social experiment with an as-yet-unfulfilled potential to create new identities, relationships, and cultures.The book brings together women's cyberfiction--fiction that explores the relationship between people and virtual technologies--and feminist theoretical and critical investigations of gender and technoculture. From a variety of viewpoints, the writers consider the effects of rapid and profound technological change on culture, in particular both the revolutionary and reactionary effects of cyberculture on women's lives. They also explore the feminist implications of the cyborg, a human-machine hybrid. The writers challenge the conceptual and institutional rifts between high and low culture, which are embedded in the texts and artifacts of cyberculture.
About the Author
Austin Booth is Director of Collections and Research Services at State University of New York at Buffalo.
Advertisement