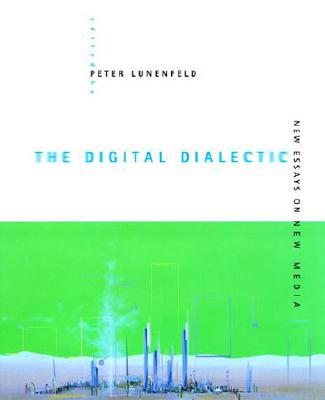 The Digital Dialectic (Paperback)
New Essays on New Media
Mit Press, 9780262621373, 320pp.
Publication Date: February 28, 2000
* Individual store prices may vary.
Description
Computers linked to networks have created the first broadly used systems that allow individuals to create, distribute, and receive audiovisual content with the same box. They challenge theorists of digital culture to develop interaction-based models to replace the more primitive models that allow only passive use.
The Digital Dialectic is an interdisciplinary jam session about our visual and intellectual cultures as the computer recodes technologies, media, and art forms. Unlike purely academic texts on new media, the book includes contributions by scholars, artists, and entrepreneurs, who combine theoretical investigations with hands-on analysis of the possibilities (and limitations) of new technology. The key concept is the digital dialectic: a method to ground the insights of theory in the constraints of practice. The essays move beyond journalistic reportage and hype into serious but accessible discussion of new technologies, new media, and new cultural forms.
Contributors: Florian Brody, Carol Gigliotti, N. Katherine Hayles, Michael Heim, Erkki Huhtamo, George P. Landow, Brenda Laurel, Peter Lunenfeld, Lev Manovich, William J. Mitchell, Bob Stein.
About the Author
Peter Lunenfeld is a Professor in the Design Media Arts Department at UCLA. Previous books include USER: InfoTechnoDemo (2005), Snap to Grid: A User's Guide to Digital Arts, Media, and Cultures (2000), and the editor of The Digital Dialectic: New Essays on New Media (1999), all published by the MIT Press.
or
Not Currently Available for Direct Purchase