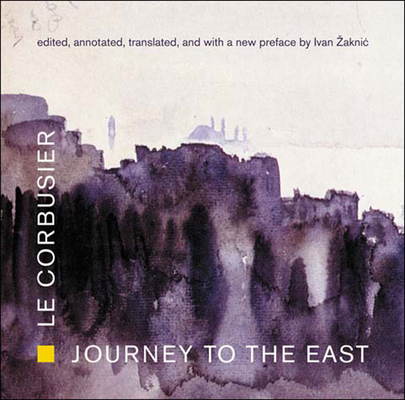 Journey to the East (Paperback)
Mit Press, 9780262622103, 269pp.
Publication Date: November 1, 2007
* Individual store prices may vary.
Description
Available again after many years, the legendary travel diary kept by the young Le Corbusier on his journey through the Balkans in 1911.
This is the legendary travel diary that the twenty-four-year-old Charles- douard Jeanneret (Le Corbusier) kept during his formative journey through Southern, Central, and Eastern Europe in 1911. In a flood of highly personal impressions and visual notations, it records his first contact with the vernacular architecture that would preoccupy him for the rest of his life and his first sight of the monuments he most admired: the mosque complexes, the Acropolis, and the Parthenon. Le Corbusier himself suppressed publication of this book during his lifetime; after his death, the text was released as "an unprefaced last confession."
Journey to the East can be read as a bildungsroman by a young author who would go on to become one of the greatest architects of the twentieth century. It is very much a story of awakening and a voyage of discoveries, recording a seven-month journey that took Le Corbusier from Berlin through Vienna, Budapest, Bucharest, Istanbul, Athos, Athens, Naples, and Rome, among other places. Le Corbusier considered this journey the most significant of his life; the compulsion he felt to record images and impressions established a practice he would continue for the rest of his career. For the next five decades, he would fill notebooks with ideas and sketches; he never stopped deriving inspiration from the memories of his first contact with the East, making this volume as much a historical document as a personal confession and diary. Ivan Zaknic's highly regarded translation was first published by The MIT Press in 1987 but has been unavailable for many years.
About the Author
Ivan Zaknic, editor and translator, is Professor of Architecture at Lehigh University and Visiting Fellow at Princeton University.