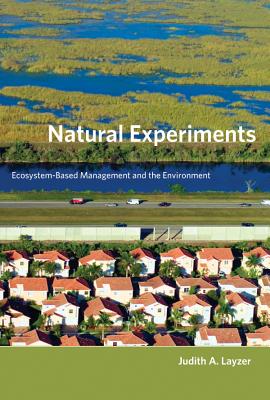 Natural Experiments (Paperback)
Ecosystem-Based Management and the Environment (American and Comparative Environmental Policy)
MIT Press, 9780262622141, 365pp.
Publication Date: October 1, 2008
Other Editions of This Title:
Hardcover (10/1/2008)
* Individual store prices may vary.
Description
This systematic assessment of seven prominent initiatives is the first to evaluate the effectiveness of ecosystem-based management at protecting the environment.
Scholars, scientists, and policymakers have hailed ecosystem-based management (EBM) as a remedy for the perceived shortcomings of the centralized, top-down, expert-driven environmental regulatory framework established in the United States in the late 1960s and early 1970s. EBM entails collaborative, landscape-scale planning and flexible, adaptive implementation. But although scholars have analyzed aspects of EBM for more than a decade, until now there has been no systematic empirical study of the overall approach. In Natural Experiments, Judith Layzer provides a detailed assessment of whether EBM delivers in practice the environmental benefits it promises in theory. She does this by examining four nationally known EBM initiatives (the Balcones Canyonlands Conservation Program in Austin, Texas, the San Diego Multiple Species Program, the Comprehensive Everglades Restoration Plan, and the California Bay-Delta Program) and three comparison cases that used more conventional regulatory approaches (Arizona's Sonoran Desert Conservation Plan and efforts to restore Florida's Kissimmee River and California's Mono Basin). Layzer concludes that projects that set goals based on stakeholder collaboration, rather than through conventional politics, are less likely to result in environmental improvement, largely because the pursuit of consensus drives planners to avoid controversy and minimize short-term costs. Layzer's resolutely practical focus cuts through the ideological and theoretical arguments for and against EBM to identify strategies that hold genuine promise for restoring the ecological resilience of our landscapes.
About the Author
Judith A. Layzer is Associate Professor of Environmental Policy in the Department of Urban Studies and Planning at MIT. She is the author of The Environmental Case: Translating Values into Policy.
or
Not Currently Available for Direct Purchase