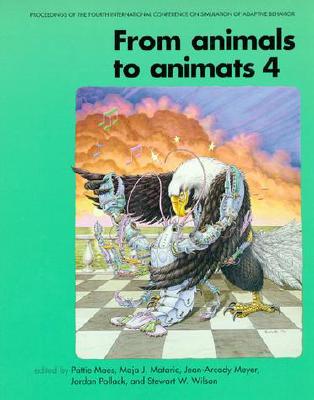 From Animals to Animats 4
Proceedings of the Fourth International Conference on Simulation of Adaptive Behavior (Complex Adaptive Systems)
Paperback

* Individual store prices may vary.
Description
From Animals to Animats 4 brings together the latest research at the frontier of an exciting new approach to understanding intelligence.
The Animals to Animats Conference brings together researchers from ethology, psychology, ecology, artificial intelligence, artificial life, robotics, engineering, and related fields to further understanding of the behaviors and underlying mechanisms that allow natural and synthetic agents (animats) to adapt and survive in uncertain environments. The work presented focuses on well-defined models--robotic, computer-simulation, and mathematical--that help to characterize and compare various organizational principles or architectures underlying adaptive behavior in both natural animals and animats.
Bradford Book, 9780262631785, 600pp.
Publication Date: August 26, 1996
About the Author
Jordan Pollack is Associate Professor and Director of the Dynamical and Evolutionary Machine Organization Group in the School of Computer Science at Brandeis University.