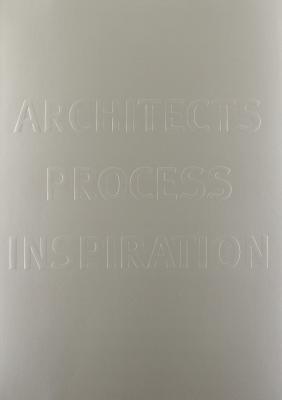 Perspecta 28 "Architects, Process, and Inspiration (Paperback)
A Collection of Essays": The Yale Architectural Journal
Mit Press, 9780262661027, 224pp.
Publication Date: May 21, 1997
* Individual store prices may vary.
Description
"Architects, Process and Inspiration: A Collection of Essays" Founded in the early 1950s, Perspecta is the oldest and most distinguished of the student-edited architectural journals that have flourished in this country for decades. The focus of Perspecta 28 is the architect's persona. The essays concentrate on the role that personal vision plays in the process of perceiving, transforming, and building a world outside of oneself. The idea is that design process is a personal activity that grows out of an individuals education and experiences."Can you recognize the personal in a mans work?" asks Louis Kahn in the previously unpublished lecture that opens the issue. The following essays, in which contributors search for clues to Kahns "personal," take the form of discrete installations. The final form of each piece grew from its particular written and visual message, revealing the "personal" in the authors work. Jean Nouvel's nihilistic lecture, Aldo Rossi's anachronistic cartoons, W. G. Clarke's quiet travelogue through the South's backwoods: each installation is an evocative interweaving of message and medium. The essays share a belief in the power of personal vision and human energy, which cannot be found by analytic means alone.Contributors include Gunter Behnisch, Deborah Berke, Denise Scott Brown, Thomas Burton, W. G. Clark, Margaret Helfand, Louis Kahn, John Keenen, Thomas Leeser, Jean Nouvel, John Patkau, Patricia Patkau, Terence Riley, Aldo Rossi, Adele Santos, and Robert Venturi.
or
Not Currently Available for Direct Purchase