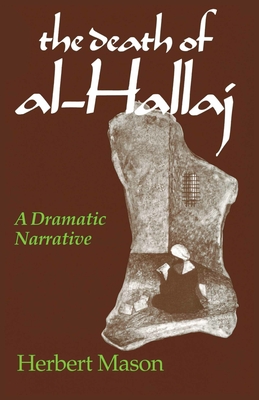 The Death of Al-Hallaj (Hardcover)
A Dramatic Narrative
University of Notre Dame Press, 9780268008420, 104pp.
Publication Date: June 30, 1979
* Individual store prices may vary.
Description
Although not widely known in the Western world, al-Hallaj is one of the great figures in the history of the Muslim religion. Martyred in 922 by the government for his teachings, al-Hallaj has lived on through the centuries in the legends and memories of Muslims the world over. The reader who meets al-Hallaj for the first time in this book will be impressed by the striking similarities he shares with Jesus Christ, Socrates, and the Jewish Hasidic masters. Al-Hallaj is a man so caught up in God's love that he speaks with the wisdom of a mystic. Yet he is worldly and down-to-earth in his affection, his wit, and his joy. In this dramatic narrative of the last days of al-Hallaj, Herbert Mason has distilled the essence of al-Hallaj in moving, beautifully drawn scenes with his son, his protectress, and a devoted disciple. The timeless confrontation between freedom and political expediency, between faith and fatalism, ends here in love that is stronger than death. So finely has Mason presented al-Hallaj that the fire of his love reaches across the centuries to glow again on these pages. This is a book to read, and to re-read.
About the Author
Herbert Mason is professor emeritus of religion and William Goodwin Aurelio Professor of History and Religious Thought at Boston University.