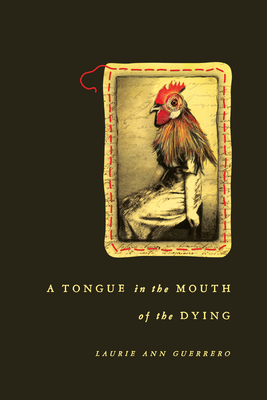 A Tongue in the Mouth of the Dying (Andres Montoya Poetry Prize) (Paperback)
University of Notre Dame Press, 9780268010478, 66pp.
Publication Date: February 15, 2013
* Individual store prices may vary.
Description
Filled with the nuanced beauty and complexity of the everyday--a pot of beans, a goat carcass, embroidered linens, a grandfather's cancer--A Tongue in the Mouth of the Dying journeys through the inherited fear of creation and destruction. The histories of South Texas and its people unfold in Laurie Ann Guerrero's stirring language, including the dehumanization of men and its consequences on women and children. Guerrero's tongue becomes a palpable border, occupying those liminal spaces that both unite and divide, inviting readers to consider that which is known and unknown: the body. Guerrero explores not just the right, but the ability to speak and fight for oneself, one's children, one's community--in poems that testify how, too often, we fail to see the power reflected in the mirror.
About the Author
A native of South Texas, Laurie Ann Guerrero is the author of Babies under the Skin, which won the 2008 Panhandler Publishing Chapbook Award. Her poetry and criticism have appeared in a number of journals. She teaches for the M.F.A. Program at the University of Texas at El Paso at the University of the Incarnate Word, and at Palo Alto College in San Antonio, Texas.