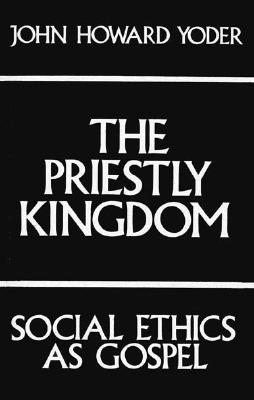 Priestly Kingdom (Paperback)
University of Notre Dame Press, 9780268016289, 232pp.
Publication Date: January 31, 1985
Description
In this volume of essays John Howard Yoder projects a vision of Christian social ethics rooted in historical community and illuminated by scripture. Drawing upon scriptural accounts of the early church, he demonstrates the Christian community's constant need for reform and change. Yoder first examines the scriptural and theoretical foundations of Christian social ethics. While personally committed to the "radical reformation" tradition, he eschews "denominational" categorization and addresses Christians in general. The status of Christian community, he argues, cannot be separated from the doctrinal content of beliefs and the moral understanding of discipleship. As a result, the Christian's voluntary commitment to a particular community, as distinct from secular society, offers him valuable resources for practical moral reasoning. From a historical perspective, Yoder reviews the efforts of sixteenth-century radical (or Anabaptist) reformers to return to the fundamental ethical standards of the New Testament, and to disengage the community, as a biblically rooted call to faith that does not imply withdrawal from the pluralistic world. Rather, radical commitment to Christianity strengthens and renews the authentic human interests and values of the whole society. His analyses of democracy and of civil religion illustrate how Christianity must challenge and embrace the wider world.
About the Author
John Howard Yoder was professor of theology at the University of Notre Dame until his death in 1999. He was the author of numerous works, including The Politics of Jesus (1972), What Do You Do? (1983), and When War Is Unjust (1984).
Advertisement