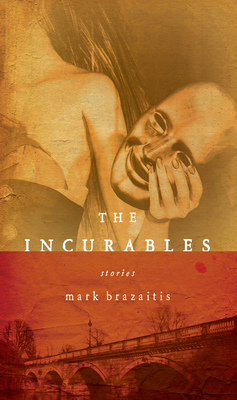 The Incurables (Paperback)
University of Notre Dame Press, 9780268022310, 233pp.
Publication Date: August 13, 2012
Description
In his latest collection of literary fiction, Mark Brazaitis evokes with sympathy, insight, and humor the lives of characters in a small Ohio town. The ten short stories of The Incurables limn the mental landscape of people facing conditions they believe are insolvable, from the oppressive horrors of mental illness to the beguiling and baffling complexities of romantic and familial love.
In the book's opening story, "The Bridge," a new sheriff must confront a suicide epidemic as well as his own deteriorating mental health. In "Classmates," a man sets off to visit the wife of a classmate who has killed himself. Is he hoping to write a story about his classmate or to observe the aftermath of what his own suicide attempt, if successful, would have been like? In the title story, a down-on-his-luck porn actor returns to his hometown and winds up in the mental health ward of the local hospital, where he meets a captivating woman. Other stories in the collection include "A Map of the Forbidden," about a straight-laced man who is tempted to cheat on his wife after his adulterous father dies, and "The Boy behind the Tree," about a problematic father-son relationship made more so by the arrival on the scene of a young man the son's age. In "I Return," a father narrates a story from the afterlife, discovering as he does so that he is not as indispensable to his family as he had believed. "The beautiful stories in
The Incurables,
like the walking wounded who inhabit them, haunt the borderline between the land of the dead and the land of the living, where the bridge and remedy, as Mark Brazaitis knows well, is love. The lives within are urgently affecting, yielded up with strength and wit, with power earned the hard way, and most of all with wisdom." --
Janet Peery, author of Alligator Dance, The River Beyond the World, and What the Thunder Said
"
The Incurables
is a wonderful collection of stories about life, mental illness, and the human condition. The stories are wry, compassionate, and provide a deep understanding of the strengths and frailties of human nature and the ways in which individuals play out the hard cards they are dealt. Or don't." --
Kay Redfield Jamison, author of An Unquiet Mind
About the Author
Mark Brazaitis has published two collections of stories, a novel, and a volume of poetry. His award-winning short stories have appeared in Ploughshares, Cimarron Review, and Confrontation, among other publications, and have been cited in the Pushcart Prize annual and Best American Short Stories volumes. Brazaitis is the director of the Creative Writing Program at West Virginia University.
Advertisement