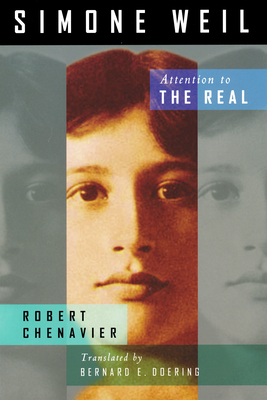 Simone Weil (Paperback)
Attention to the Real
University of Notre Dame Press, 9780268023737, 92pp.
Publication Date: October 15, 2012
* Individual store prices may vary.
Description
How can we articulate the intimate demand of the spiritual life and the struggle for solidarity? These two issues have often been treated separately; in Simone Weil: Attention to the Real, however, Robert Chenavier explores the work of Simone Weil (1909-1943) and demonstrates how she brought them together in a single movement of thought. "Our time has a unique mission, calling for the creation of a civilization based on the spirituality of work," she wrote near the end of her short life. Her experience as a militant and the call of the divine nurtured in her writing an intense and unwavering defense of this new civilization, backed by her personal sense of intellectual, moral, and political responsibility. Originally published in French in 2009, Simone Weil: Attention to the Real leads the reader through her earliest writing as a perceptive social critic to her work on spirituality and materialism, and finally to her extraordinary concept of decreation, produced before her death at the age of thirty-four. "To an exceptional degree," Chenavier says, "the life of Simone Weil, her personality, her commitment, and her reflection form one single whole." Chenavier argues that Weil's vocation took on a very original form in the history of philosophical thought. He is especially concerned with Weil's philosophical writings on the concept of work, which remain relevant today, and which provide an important key to her thinking throughout her life. Bernard Doering's superb translation brings to English readers Chenavier's succinct account of Simone Weil's life and an illuminating introduction to her philosophical thought.
"Bernard Doering has crafted a very fine translation of Robert Chenavier's comprehensive but brief introduction to Simone Weil's philosophical project. It provides an excellent English introduction to the social philosophy of Simone Weil, with due attention to her understanding of the importance of work in learning to attend to the real. Doering's translation will be of interest to both a religious and secular readership, both inside and outside the academy." --Lawrence Schmidt, University of Toronto
"This is an excellent introduction to the thought of Simone Weil. Chenavier understands Weil as a philosopher and in one hundred pages is able to give a succinct presentation of her, from her earliest writings to her extraordinary later ones. This sophisticated presentation can serve both as an introduction to Weil for the nonspecialist and as an introduction to Chenavier's own take on Weil for the reader who knows Weil and is interested in Chenavier's contribution." --Eric O. Springsted, president, American Weil Society
About the Author
Robert Chenavier, Agrege and Doctor of Philosophy, is the author of Simone Weil, Une philosophie du travail. He is president of the Association pour L'Etude de la Pensee de Simone Weil, director of the Cahiers Simone Weil, and chair of Simone Weil Edito, the group charged with the preparation of the Oeuvres completes at Editions Gallimard.Bernard E. Doering is professor emeritus of Romance Languages and Literatures at the University of Notre Dame. His translation of Jean-Luc Barre's Jacques and Raissa Maritain: Beggars for Heaven (University of Notre Dame Press, 2005) won two national awards.