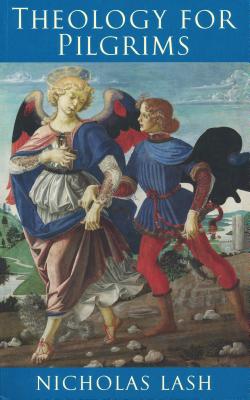 Theology for Pilgrims (Paperback)
University of Notre Dame Press, 9780268034092, 302pp.
Publication Date: May 1, 2008
* Individual store prices may vary.
or
Not Currently Available for Direct Purchase
Description
"If God is a stranger in our house, then it is quite certain that our house is not our home, for we are made to be at home with God. That we are not yet at home is not, in itself, occasion for surprise. For we are travellers, pilgrim people. . . ." --from Among Strangers and Friends: Thinking of God in Our Current Confusion
Theologian Nicholas Lash's new collection of essays exposes a crisis in our thinking about God, a crisis at the root of our misunderstandings about science and politics, ethics and economics, life and death. Opening with a critique of Richard Dawkins's
The God Delusion
, Lash discusses the "impossibility of atheism" and argues that faith and reason are not at odds for Christians. From there he proceeds to retrieve the legacy of the Second Vatican Council, consider the ministry of women within the Catholic Church, and--among other delights--give insights into the works of Diderot. Of primary importance to Lash is theology as a process. He insists that "doing theology" is integral to practicing Catholicism thoughtfully: "To be quite blunt: those who refuse to do theology--to read, think hard, discuss--simply do not, in fact, care about the truth of Christianity or, at the very least, do not care sufficiently to seek some understanding of that Word through whom all things are made, into whose light we have been called, and which will set us free." (from
On Learning to Be Wise)
Theology for Pilgrims
exhibits Nicholas Lash's characteristic intelligence, honesty, and wit, while displaying again his unrivalled ability to make the reader come "to see the point about Jesus." "Nicholas Lash has a very good claim to being the most influential British theologian of his generation." --
The Tablet
About the Author
Nicholas Lash is Emeritus Norris-Hulse Professor of Divinity at the University of Cambridge. His many books include Believing Three Ways in One God and Easter in Ordinary, also published by the University of Notre Dame Press.
Praise For Theology for Pilgrims…
"Lash has always seen the task of the theologian as the exercise of unflagging intellectual and spiritual guardianship of belief in and fidelity to God as God, and not as something else. To this end the instruments of theological thought—a clear and modest terminology, for example, coherent argument, and knowledge of the long history of 'faith's quest for understanding'—must be kept clean and sharp. This book shows over and over again how good at this vital (living as well as necessary) maintenance of the toolbox Lash has been and is. . . . Lash's writing is never dull, always crisp and clear, and sometimes diamond-brilliant." —Times Literary Supplement
"Nicholas Lash's new collection of essays revisits a recurring thesis of his work: that our words, concepts, discourse about God are not God as some entity or God who can be treated as some thing subject to empirical enquiry, but rather the God of our worship and liturgy. Consequently it is the primary job of theology and of the theologian to seek to reflect on that which is enacted in worship." —Theology
"Lash's newest book, a collection of essays written over the last twelve years, bears the vintage-Lash title, Theology for Pilgrims. . . . It is abundantly clear that Lash's own commitment is to wrestle with evil's solidity and to pay discriminating heed to the weight of the world's wounds. Hence, for all his insistence upon Christians as comprising a pilgrim people, it is not a pilgrimage that withdraws from the world, but one immersed in the world, seeking to embody a way of justice and peace, in imitation of its incarnate Lord." —Worship
"Lash challenges readers to think again about how to live their faith, about how they learn to be faithful, and the theology that works to limn the grammar of faith. Influenced by Aquinas, Karl Rahner, Bernard Lonergan, Yves Congar, Sebastian Moore, and Ludwig Wittgenstein, in dialogue with cultured despisers like John Searle, faithful theologians like Fergus Kerr, and provocative critics like John Milbank, Lash's voice remains distinctive and important." —Commonweal
Advertisement