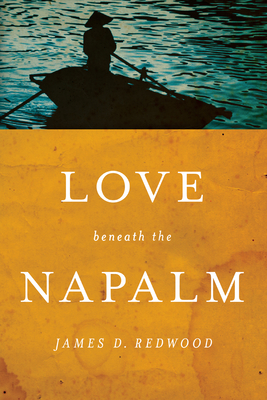 Love Beneath the Napalm (Notre Dame Review Book Prize) (Paperback)
University of Notre Dame Press, 9780268040345, 200pp.
Publication Date: August 25, 2013
* Individual store prices may vary.
Description
Love beneath the Napalm is James D. Redwood's collection of deeply affecting stories about the enduring effects of colonialism and the Vietnamese War over the course of a century on the Vietnamese and the American and French foreigners who became inextricably connected with their fate. These finely etched, powerful tales span a wide array of settings, from the former imperial capital of Hue at the end of the Nguyen Dynasty, to Hanoi after the American pullout from Vietnam, the Chinese invasion of Vietnam in 1979, contemporary San Francisco, and Schenectady, New York.
Redwood reveals the inner lives of the Vietnamese characters and also shows how others appear through their eyes. Some of the images and characters in Love beneath the Napalm--the look that Mr. Tu's burned and scarred face always inflicts on strangers in the title story; attorney and American Vietnam War-veteran Carlton Griswold's complicated relationship with Mary Thuy in "The Summer Associate"; Phan Van Toan's grief and desire, caught between two worlds in "The Stamp Collector"--provide a haunting, vivid portrayal of lives uprooted by conflict. Throughout, readers will find moments that cut to the quick, exposing human resilience, sorrow, joy, and the traumatic impact of war on all those who are swept up in it.
About the Author
James D. Redwood is a professor of law at Albany Law School. He taught English in South Vietnam from 1972 to1974 and returned briefly before the fall of Saigon in April 1975. As a practicing lawyer, he has worked for a law firm in San Francisco and for the Securities and Exchange Commission in Washington, DC. Since 1993 he has published short stories based on his experiences in Vietnam in the Virginia Quarterly Review, Black Warrior Review, Kenyon Review, North Dakota Quarterly, TriQuarterly, and the Notre Dame Review.
or
Not Currently Available for Direct Purchase