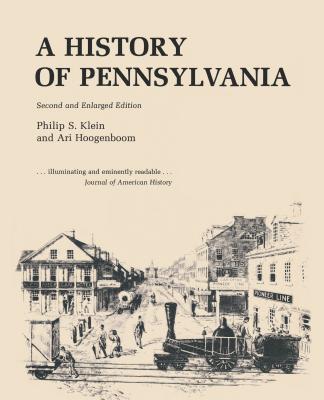 A History of Pennsylvania (Paperback)
Penn State University Press, 9780271019345, 648pp.
Publication Date: December 14, 1998
Description
Acclaimed as the standard history of the Keystone State, this book has been updated to cover the 1978 gubernatorial election as well as other developments--political, economic, social, and cultural--during the six years since publication of the original edition. Dozens of new illustrations have been added throughout the book, and both the text and the chapter-end bibliographies take account of significant recent scholarship.
About the Author
Philip S. Klein is the author or co-author of seven books including President James Buchanan: A Biography (1995) and Pennsylvania Politics, 1817-1832: A Game without Rules (1940). A member of the Pennsylvania Historical and Museum Commission, Dr. Klein is professor emeritus of American History at Penn State. Ari Hoogenboom, Professor of History at Brooklyn College, is the author or co-author of seven books including Outlawing the Spoils: A History of the Civil Service Reform Movement (1982) and The Enterprising Colonials: Society on the Eve of the Revolution (1945).
Advertisement