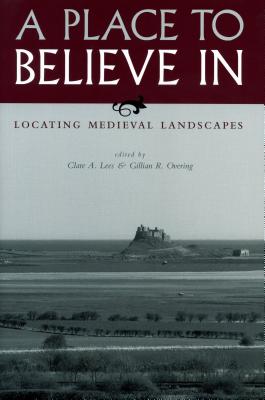 A Place to Believe in: Locating Medieval Landscapes (Paperback)
Locating Medieval Landscapes
Penn State University Press, 9780271028606, 272pp.
Publication Date: May 1, 2006
* Individual store prices may vary.
or
Not Currently Available for Direct Purchase
Description
Medievalists have much to gain from a thoroughgoing contemplation of place. If landscapes are windows onto human activity, they connect us with medieval people, enabling us to ask questions about their senses of space and place. In A Place to Believe In Clare Lees and Gillian Overing bring together scholars of medieval literature, archaeology, history, religion, art history, and environmental studies to explore the idea of place in medieval religious culture.
The essays in A Place to Believe In reveal places real and imagined, ancient and modern: Anglo-Saxon Northumbria (home of Whitby and Bede's monastery of Jarrow), Cistercian monasteries of late medieval Britain, pilgrimages of mind and soul in Margery Kempe, the ruins of Coventry Cathedral in 1940, and representations of the sacred landscape in today's Pacific Northwest.
A strength of the collection is its awareness of the fact that medieval and modern viewpoints converge in an experience of place and frame a newly created space where the literary, the historical, and the cultural are in ongoing negotiation with the geographical, the personal, and the material. Featuring a distinguished array of scholars, A Place to Believe In will be of great interest to scholars across medieval fields interested in the interplay between medieval and modern ideas of place.
Contributors are Kenneth Addison, Sarah Beckwith, Stephanie Hollis, Stacy S. Klein, Fred Orton, Ann Marie Rasmussen, Diane Watt, Kelley M. Wickham-Crowley, Ulrike Wiethaus, and Ian Wood.
About the Author
Clare A. Lees is Professor of Medieval Literature and the History of the Language at King's College London.Gillian R. Overing is Professor of English at Wake Forest University.
Advertisement