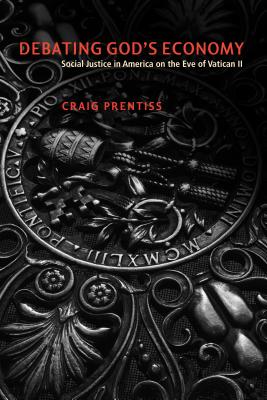 Debating God's Economy: Social Justice in America on the Eve of Vatican II (Hardcover)
Social Justice in America on the Eve of Vatican II
Penn State University Press, 9780271033419, 267pp.
Publication Date: June 2, 2008
* Individual store prices may vary.
or
Not Currently Available for Direct Purchase
Description
What would a divinely ordained social order look like? Pre-Vatican II Catholics, from archbishops and theologians to Catholic union workers and laborers on U.S. farms, argued repeatedly about this in the late nineteenth and early twentieth centuries. Debating God's Economy is a history of American Catholic economic debates taking place during the generation preceding Vatican II. At that time, American society was rife with sociopolitical debates over the relative merits and dangers of Marxism, capitalism, and socialism; labor unions, class consciousness, and economic power were the watchwords of the day. This was a time of immense social change, and, especially in the light of the monumental social and economic upheavals in Russia and Europe in the early twentieth century, Catholics found themselves taking sides. Catholic subcultures across America sought to legitimize--or, in theological parlance, "sanctify"--diverse economic systems that were, at times, mutually exclusive. While until now the faithful--both scholars and nonscholars--have typically spoken of "the Catholic Social Tradition" as if it were an established prescription for curing social ills, Prentiss maintains that the tradition is better understood as a debate grounded in a common mythology that provides Catholics with a distinctive vocabulary and touchstone of authority.
About the Author
Craig Prentiss is Associate Professor of Religious Studies at Rockhurst University in Kansas City, Missouri, and editor of Religion and the Creation of Race and Ethnicity: An Introduction (2003).
Advertisement