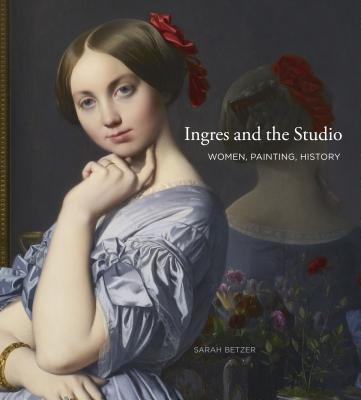 Ingres and the Studio: Women, Painting, History (Hardcover)
Women, Painting, History
Penn State University Press, 9780271048758, 328pp.
Publication Date: March 10, 2012
Description
Jean-Auguste-Dominique Ingres has long been recognized as one of the great painters of the modern era and among the greatest portraitists of all time. Over a century and a half of scholarly writing on the artist has grappled with Ingres's singular identity, his relationship to past and future masters, and the idiosyncrasies of his art. Ingres and the Studio: Women, Painting, History makes a unique contribution to this literature by focusing on the importance of Ingres's training of students and the crucial role played by portraits--and their subjects--for Ingres's studio and its developing aesthetic project. Rather than understanding the portrait as merely a screen onto which the artist's desires were projected, the book insists on the importance of accounting for the active role of portrait sitters themselves. Through careful analysis of familiar and long-overlooked works, Ingres and the Studio traces a series of encounters between painters and portrait subjects in which women sitters--such as the artist Julie Mottez, art critic, salonniere, and historian Marie d'Agoult, and tragic actress Rachel--emerge as vital interlocutors in a shared aesthetic project.
About the Author
Sarah Betzer is Assistant Professor of Art History at the University of Virginia.
Advertisement