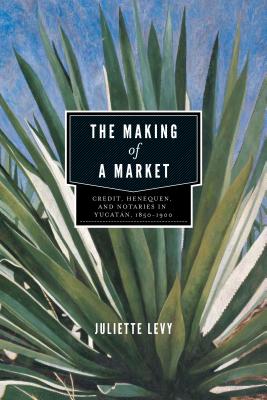 The Making of a Market: Credit, Henequen, and Notaries in Yucatan, 1850-1900 (Hardcover)
Credit, Henequen, and Notaries in Yucatan, 1850-1900
Penn State University Press, 9780271052137, 164pp.
Publication Date: February 1, 2012
* Individual store prices may vary.
or
Not Currently Available for Direct Purchase
Description
During the nineteenth century, Yucatan moved effectively from its colonial past into modernity, transforming from a cattle-ranching and subsistence-farming economy to a booming export-oriented agricultural economy. Yucatan and its economy grew in response to increasing demand from the United States for henequen, the local cordage fiber. This henequen boom has often been seen as another regional and historical example of overdependence on foreign markets and extortionary local elites. In The Making of a Market, Juliette Levy argues instead that local social and economic dynamics are the root of the region's development. She shows how credit markets contributed to the boom before banks (and bank crises) existed and how people borrowed before the creation of institutions designed specifically to lend. As the intermediaries in this lending process, notaries became unwitting catalysts of Yucatan's capitalist transformation. By focusing attention on the notaries' role in structuring the mortgage market rather than on formal institutions such as banks, this study challenges the easy compartmentalization of local and global relationships and of economic and social relationships.
About the Author
Juliette Levy is Associate Professor of History at the University of California, Riverside.
Advertisement