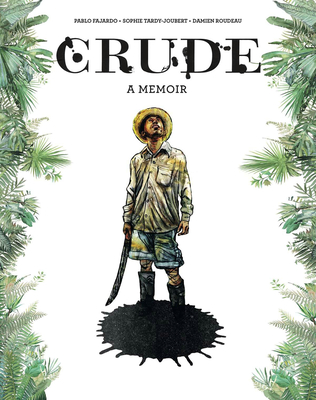 Crude
A Memoir
Hardcover

* Individual store prices may vary.
Description
A gripping, richly illustrated recounting of the battle indigenous Ecuadorians and their allies waged against Texaco/Chevron over the energy company's destruction of portions of the Amazon. As a teenager, Pablo Fajardo worked in the Amazonian oil fields, where he witnessed the consequences of Texaco/Chevron's indifference to the environment and to the inhabitants of the Amazon. Fajardo mobilized with his peers to seek reparations and in time became the lead counsel for UDAPT (Union of People Affected by Texaco), a group of more than thirty thousand small farmers and indigenous people from the northern Ecuadorian Amazon who continue to fight for reparations and remediation to this day.
Graphic Mundi - Psu Press, 9780271088068, 136pp.
Publication Date: July 13, 2021
About the Author
Pablo Fajardo is an Ecuadorian lawyer and activist. He is lead counsel for the UDAPT and continues to dedicate his life to prosecuting the case against Chevron. He travels the world to defend the UDAPT cause, advocating for environmental justice and human rights. Sophie Tardy-Joubert is a French journalist. In 2014, she met Pablo Fajardo and wrote a profile on him for the magazine XXI. She adapted Fajardo's story for Crude. Damien Roudeau is a graphic journalist. He has published illustrations in magazines and the popular press, collaborating with various organizations and NGOs.