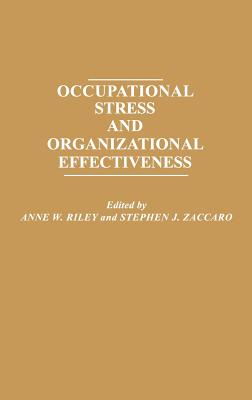 Occupational Stress and Organizational Effectiveness (Hardcover)
Praeger, 9780275922818, 287pp.
Publication Date: June 16, 1987
* Individual store prices may vary.
Description
This book is among the best on stress and its organizational consequences. It is based on papers presented at the Seventh Annual Applied Behavioral Science Symposium. The editors and most of the contributors are academic specialists on stress. The major theme of the book is that stress has negative, and sometimes positive, personal and organizational consequences. On the positive side, stress--perceived as challenge--may arouse performance-enhancing responses; but stress may also induce withdrawal, absenteeism, and poor performance. . . . An excellent preface and introductory chapter by the editors lay the groundwork for the essays that follow in this clearly written and perceptively argued anthology. The volume is valuable to practitioners and to students and teachers of industrial sociology or psychology as well as business administration. Choice
Occupational Stress and Organizational Effectiveness is one of the first books to view stress in the context of a systems orientation. This new book integrates major theoretical approaches towards occupational stress with specific applications of stress management techniques. Taking the position that stress need not be a disadvantage to an organization, the editors explore various stress management systems and how such systems can be used to the benefit of both employer and employees. Timely and comprehensive, this volume is ideal for the industrial-organizational psychologist involved in human resources management. Health professionals and human resources directors will also find this book to be an excellent resource for indentifying and measuring stress in the workplace.
About the Author
ANNE W. RILEY is a research psychologist at the Johns Hopkins University School of Medicine.STEPHEN J. ZACCARO is a social/organizational psychologist in the Psychology Department at the Virginia Polytechnic Institue and State University.