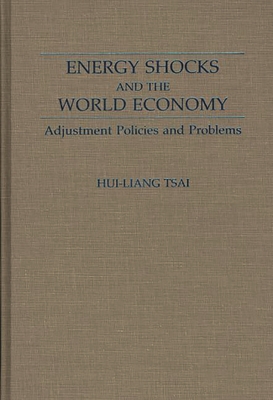 Energy Shocks and the World Economy (Hardcover)
Adjustment Policies and Problems
Praeger, 9780275931926, 209pp.
Publication Date: September 25, 1989
* Individual store prices may vary.
Description
The second of two works resulting from the author's extensive study of energy and the world economy, this book examines the international macroeconomic aspects of energy adjustment. Specifically, the author analyzes the ways in which economies adjust to external shocks, particularly the oil price shock and other energy market changes of the 1970s and early 1980s. He seeks to put the recessions experienced by industrial countries during the last decade in historical and analytical perspective, arguing that with the increasing openness of the world economy, the effects of the domestic policies of the industrial economies are increasingly relevant to the economic prospects of developing countries. He argues further that the apparent problems of the global economy during the post-1973 era--stagnant growth, inflation, the international debt crisis, and rising protectionism--are in part the result of a deterioration in the economic performance of industrial countries.
The author begins by examining the effects of energy supply disturbances on the world economy. Subsequent chapters explore such issues as challenges to economic stabilization policy; the impact of external shocks on the economies of less developed countries, especially with regard to inflation and balance of payments problems; the relationship between world payment imbalances and recycling problems; and the link between energy markets and the international debt crisis. Finally, the author provides a theoretical framework for the international adjustment to energy shocks, focusing on flexible exchange-rate policy responses to exogenous shocks in the 1970s and the contribution of exchange rate misalignment to the international debt crisis of the 1980s.
About the Author
HUI-LIANG TSAI is Research Associate at the Center for Yugoslav-American Studies, Research, and Exchanges at Florida State University, Tallahassee. He is the author of The Energy Illusion and Economic Stability (Praeger 1989).