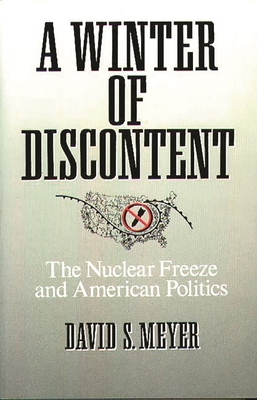 A Winter of Discontent
The Nuclear Freeze and American Politics (Translation)
Paperback

* Individual store prices may vary.
Description
The nuclear freeze movement grew more quickly than even the most optimistic activists thought possible, as large numbers of Americans became convinced that there was something wrong with United States defense policy and that they could do something about it. This analysis provides the first comprehensive history of the nuclear freeze movement, approaching it from three distinct perspectives. Changes in the politics and policy of nuclear weapons created an opportunity for a dissident movement. Intermediating forces in American politics influenced the situation. The efforts of activists and organizations to build a protest movement and their interaction with American political institutions provide the third perspective. A Winter of Discontent addresses both the broad spectrum of movement activity and the political context surrounding it.
The text explores the challenge of the nuclear freeze movement to the content of United States national security policy and the policy making process. By analyzing the freeze, a theoretical framework for understanding the origins, development and potential political influence of other protest movements in the United States can be developed. The book also strives to integrate analysis of peace movements into an understanding of the policy context in which they emerge. This volume is essential for courses in social movements, strategic policy, American politics and political sociology. Antinuclear freeze activists and students of peace studies will also find this work invaluable.
Praeger Publishers, 9780275933067, 320pp.
Publication Date: June 26, 1990
About the Author
DAVID S. MEYER is Visiting Assistant Professor of Political Science at Tufts University. He was active as a local organizer in the nuclear freeze movement and has worked as a researcher at the Institute for Defense and Disarmament Studies.