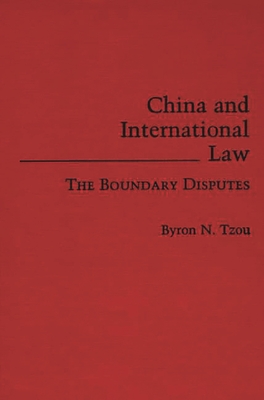 China and International Law (Hardcover)
The Boundary Disputes
Praeger, 9780275934620, 169pp.
Publication Date: April 9, 1990
* Individual store prices may vary.
Description
This is the first volume to systematically look at how China uses international law to deal with its complex boundary questions--it borders on twelve countries. The book includes an examination of boundary claims, border policies, settlements, alignments, and armed conflicts. The author draws a clear picture of China's attitude toward the use of traditional law. He supports his study with treaties, historical background, maps, and legal arguments. The reader walks away with a fine understanding of China's behavior in negotiations and armed conflicts, the country's policy, and its philosophy on dispute settlement.
China and International Law uses original sources to examine China's basic border policy. Chapters include: International Law; Border Policy; Boundary Disputes and Settlements; Unequal Boundary Treaties; Boundary Treaties; Determinants of Boundaries; and Methods for Settling Boundary Questions.
About the Author
BYRON N. TZOU is the chief editor of Collections of Chinese-Japanese Diplomatic Documents 1911-1948. He is an Associate Research Fellow at the Institute of International Relations, Chengchi University, Taiwan.