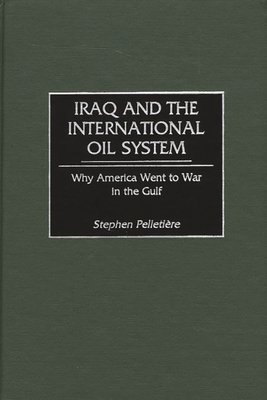 Iraq and the International Oil System
Why America Went to War in the Gulf
Hardcover

* Individual store prices may vary.
Description
Ten years after the end of the Gulf War, the conflict continues with unresolved questions about economic sanctions and Iraq's participation in the oil export system. A specialist in Middle Eastern politics and an intelligence officer, Pelleti re covered the Iran-Iraq War as well as the subsequent Gulf conflict. He argues that Iraq's victory over Iran in 1988 gave the nation the capability of becoming a regional superpower with a strong say in how the Gulf's oil reserves were managed. Because the United States could not tolerate an ultranationalist state with the potential to destabilize the world's economy, war then became inevitable.
This study examines the rise of the international oil system from the 1920s when the great cartel was formed. Comprised of seven companies, it was designed to ensure their continued control over the world's oil supplies. When the companies lost control with the OPEC revolution in 1973, the United States moved into the realm of Gulf politics with the goal of protecting the world economy. Pelletire details how Saddam Hussein unwillingly precipitated the Gulf crisis and why the conflict is not likely to be resolved soon-or peacefully.
Praeger, 9780275945626, 254pp.
Publication Date: January 1, 2001