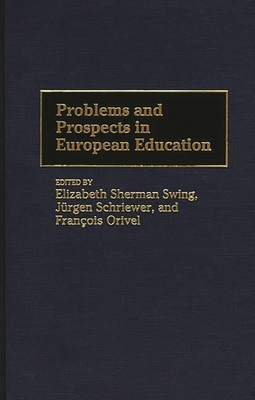 Problems and Prospects in European Education (Hardcover)
Praeger, 9780275952020, 296pp.
Publication Date: June 30, 2000
* Individual store prices may vary.
Description
Written by scholars and professionals from such organizations as the Council of Europe and the European Community, this volume provides a comprehensive examination of education throughout Europe. The particularities of national educational systems are of necessity within its purview, but overall organization of the volume reflects such thematic and regional concerns as the impact of social and economic integration on education, the modification of educational structures and curricula following the demise of communism in Eastern Europe, degree equivalency, the financing of educational change, privatization, the impact of migration and immigration, national concerns, intercultural education, and multiculturalism.
The volume's experts discuss European education's common heritage and the distinct national traditions it preserves. They deal with the interpretations of European education systems put forward in the shape of educational theories or reform-oriented programs, policies, and ideologies, as well as with the social actors, forces, and movements that have fuelled reform. The book's chapters also address the challenges European education has to face as a consequence of processes of change occurring at multiple levels: at the levels of cultural values, socio-political reconstruction, intercultural migration, supra-national integration, and ongoing global interconnection.