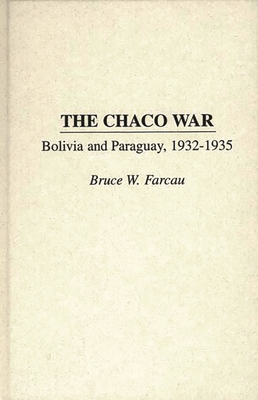 The Chaco War (Hardcover)
Bolivia and Paraguay, 1932-1935
Praeger, 9780275952181, 272pp.
Publication Date: May 23, 1996
* Individual store prices may vary.
Description
Nearly 100,000 men died during the course of the tragic three-year war between two of the world's poorest nations, Bolivia and Paraguay, in the 1930s. The Chaco War was fought over a worthless stretch of desert scrubland for the pride of political leaders and the ambition of a few military officers. While thousands of illiterate, barefoot, undernourished peasant soldiers fought and died with incredible bravery, their commanders and national leaders fussed and fumed over imagined slights and avoided the peace which was so easily within their reach. The Bolivian military, in particular, performed abysmally. Few wars have been as unnecessary or as costly as the Chaco War.
About the Author
BRUCE FARCAU has been an officer in the U.S. Foreign Service for nearly 20 years and has served at posts throughout Latin America and Western Europe.