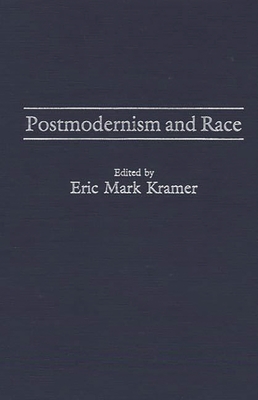 Postmodernism and Race
Hardcover

* Individual store prices may vary.
Description
This collection brings together a dozen academics from diverse racial, ethnic, and gender perspectives to explore race in a postmodern way. Postmodernism and Race articulates the differences between modern and postmodern discourses. It then offers a third alternative based on comparative civilizational studies, which suggest a multidimensional approach to power, identity, and social order. Also drawing on Western and non-Western interpretations, the discursive nature of race as a cultural product and semiotic marker is explored.
The collection seeks to achieve three tasks: To present a uniquely kynical approach to truth-saying presented by modernists and sophisticated so-called postmodernists (with their faith in lingualism); to explore what modernism is in the context of race; and to investigate the concept of race in an aperspectival way, including the language-gaming of racism. The obsession with racial measurement and its correlation with measures of intelligence is explored, as is the mythology of racial homogeneity in Japan. Also examined are the discursive nature of racial reality and power, and racial identity in Africa.
All those concerned with issues of race and/or postmodern civilization, as well as those interested in operational definition, scalar phenomena, relativism, and postmodern views of truth, justice, and power, will find this a provocative collection.
Praeger, 9780275953676, 200pp.
Publication Date: February 19, 1997
About the Author
ERIC MARK KRAMER is Assistant Professor of Communication at the University of Oklahoma. Among his earlier publications is Consciousness and Culture: An Introduction to the Thought of Jean Gebser (Greenwood, 1992).