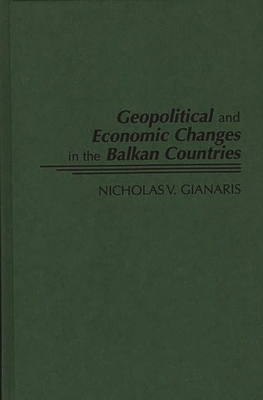 Geopolitical and Economic Changes in the Balkan Countries (Hardcover)
Praeger, 9780275955410, 240pp.
Publication Date: August 16, 1996
* Individual store prices may vary.
Description
Geopolitical and Economic Changes in the Balkan Countries is a background work on the history, wars, and invasions of the Balkans. The ways in which this background has produced and altered the present unsettled situation in Bosnia and other parts of the peninsula is discussed. The recent involvement of the United States and the stabilizing role of Greece in southeastern Europe, as well as the potential economic cooperation between the Balkan countries and the European Union are analyzed.
About the Author
NICHOLAS V. GIANARIS is Professor of Economics at Fordham University. Dr. Gianaris is the author of nine books with Praeger, including Modern Capitalism: Privatization, Employee Ownership, and Industrial Democracy (1996), The European Community, Eastern Europe, and Russia: Economic and Political Changes (1994), Contemporary Economic Systems: A Regional and Country Approach (1993), and The European Community and the United States: Economic Relations (1991). Three other books deal with Greece and the Balkan area.