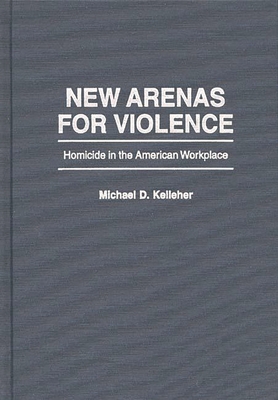 New Arenas for Violence (Hardcover)
Homicide in the American Workplace
Praeger, 9780275956523, 208pp.
Publication Date: October 11, 1996
* Individual store prices may vary.
Description
New Arenas for Violence examines the history, nature, and causal factors of occupational homicide--murder in the workplace--with a view to the development of a comprehensive understanding of the issue and the introduction of prevention measures designed to establish a safer work environment for the American worker. Through the analysis of a number of actual incidents of homicide, the author constructs a new framework for understanding occupational homicide and its perpetrators. Kelleher develops a new method of categorizing and evaluating crimes of this sort and offers an invaluable profile of the potentially violent worker or client. The book concludes with a compendium of prevention methodologies that are both practical and applicable to a wide variety of workplace environments.
About the Author
MICHAEL D. KELLEHER specializes in strategic management, human resource management, staff education, and in threat assessment and management crisis resolution for organizations in the public and private sectors.