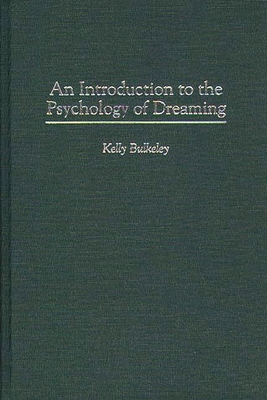 An Introduction to the Psychology of Dreaming (Hardcover)
Praeger, 9780275958893, 144pp.
Publication Date: December 30, 1997
Other Editions of This Title:
Paperback (12/9/1997)
* Individual store prices may vary.
Description
This text is a one-stop resource on modern dream psychology, from the pioneering theories of Sigmund Freud and Carl Jung to the revolutionary findings of the sleep laboratory.
An introduction to the 20th century's major psychological theories about dreams and dreaming, this work offers a detailed historical overview of how these theories have developed from 1900 to the present. To help readers understand the many different approaches modern psychologists have taken, the book examines each approach in terms of three basic questions: How are dreams formed? What functions do dreams serve? How can dreams be interpreted?
The book begins with a brief historical review of the most important ideas about dreams proposed in Western antiquity. It then presents comprehensive descriptions of the dream theories of Sigmund Freud, Carl Jung, and other clinical psychologists. It further discusses the revolutionary discoveries of the modern sleep laboratory and the most important research findings of experimental psychologists. The book concludes with an examination of dreams in contemporary popular psychology, a multifaceted analysis of a sample dream, and an extensive bibliography on dream research.
About the Author
KELLY BULKELEY, President of the Association for the Study of Dreams, teaches at Santa Clara University and is the author of several works on the subject of dreams.