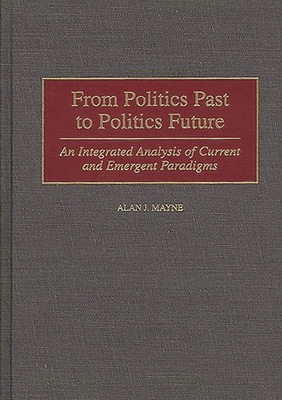 From Politics Past to Politics Future
An Integrated Analysis of Current and Emergent Paradigms
Hardcover

* Individual store prices may vary.
Description
Mayne provides an integrated analysis of contemporary and future politics and government. He first examines major problems and issues occurring worldwide, surveys different regimes, and assesses the wide variety of active and emerging political movements. Mayne then explores political paradigms and ideologies through a main political spectrum to various alternatives. He outlines some possible elements for a new political paradigm that would be holistic in several different ways. Finally, he outlines scenarios for three possible futures and presents conclusions that indicate what can be done to achieve a political transiton to maximize the prospects for a good human future in the 21st century.
Praeger, 9780275961510, 336pp.
Publication Date: March 30, 1999
About the Author
ALAN J. MAYNE is a consultant and independent author-information provider. He is Honorary Secretary of the British Association for the Club of Rome and the author or editor of several books on information technology and the future, including Resources for the Future (Greenwood Press, 1993).